NORMA Plastic Frame for NORMA Corona Face Shield
| | |
| --- | --- |
| Article number: | NOR-07008701000 |
| SKU: | 07008701000 |
2 year warranty

Delivery time: 2-3 weeks
Information
NORMA Plastic Frame for NORMA Corona Face Shield
Do you have a contact profession? Or do you have direct customer contact and would you like optimal protection for your customers, your staff and yourself? This face shield is a perfect addition to your corona measures. This shows your customers and colleagues that you take their safety very seriously. This way you can start your work safely again.
Plastic Frame for NORMA Face Shield can be used several times and should be cleaned professionally after each use!
Order additional Frames so you can continue working while the frames are being cleaned. This allows the frame (after thorough cleaning) to be used several times, allowing you to work cost-efficiently and environmentally friendly.
Safe. Comfortable. Cost efficient.
The NORMA Face Mask is developed in cooperation with the University Hospital Frankfurt, Germany. It has an Improved design in terms of functionality and comfort. It's in a large quantities available on short delivery times thanks to injection moulding This mask gives you a very good price/performance ratio.

Larger Area Covered
Extra large visor (larger than the standard with A4), specially cut from polycarbonate

Visor extends almost to the side of the ears

Extended visor length

Rounded design, no sharp corners

Foil sits on the outside of the frame and protects it from contamination

Increased Comfort
Very light material

Comfortable to wear with FFP2 mask and (protective) glasses due to increased distance between foil and face

Better ventilation due to open construction of the frame towards the top

Large contact surfaces at the temples avoid pressure points for extended wear

Polycarbonate visor for best possible vision

Ergonomic cut ensures maximum freedom of movement

Efficient Solution
Frame is made of medical polymer (certified according to VDI standard for medical devices, so-called "Medical Grade Plastics")

Frame can be reused if it is sterilized professionally

Replacing the foils is quick and easy (foils are for single use only)

Also usable with conventional A4 foils (instructions for perforation available from us)

Polycarbonate film offers best optical properties and very good resistance to chemical substances

Both the foil and the frame can also be ordered separately!
Click HERE to order the complete NORMA Face Shield.
Click HERE to order the NORMA Polycarbonate-Visor.

The face shield is not a medical device. The face shield is not certified as a medical device and not as personal protective equipment. The user is responsible for specialist use, cleaning and disinfection. The face shield is not a substitute for wearing a suitable face mask and does not guarantee safety against infections of any kind. Recommended precautions, such as hand disinfection and wearing gloves and a suitable mouth mask, should also be observed.
Product code:
07008700000 - 07008701000 - 07008702000
Specifications
| | |
| --- | --- |
| Bolt: | |
| Bandwidth: | |
| Tightening torque (Maximum): | |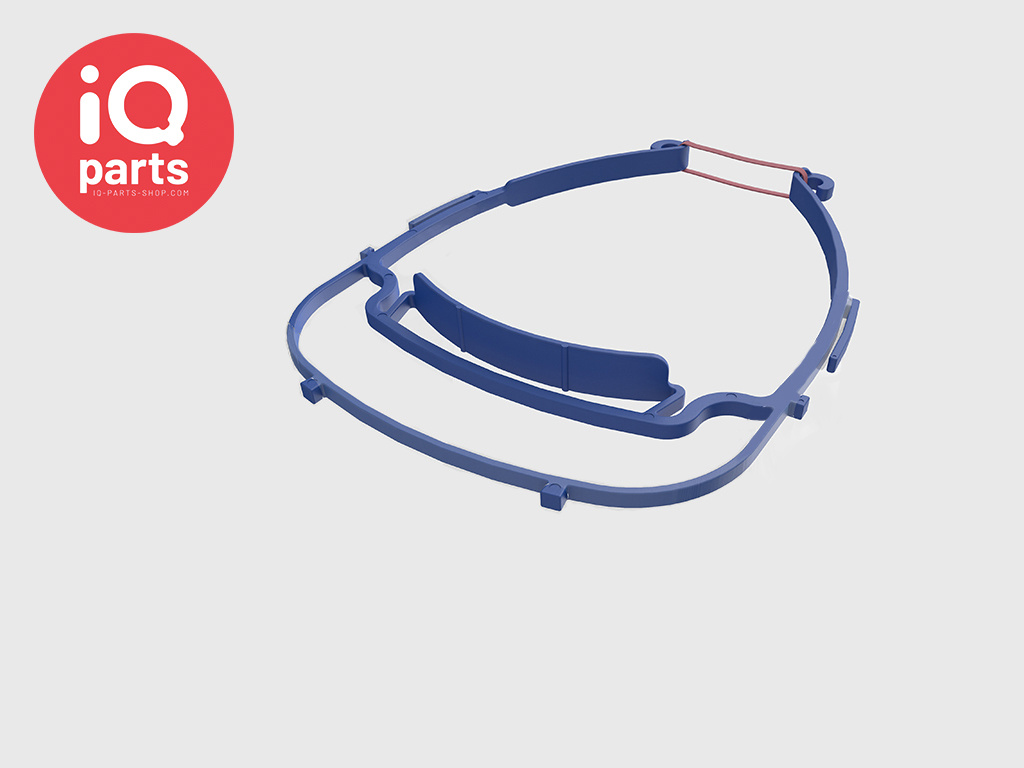 Reviews
No reviews found
Read or write a review