Norma P-Clip RSGU 1 | 20 mm W5 (AISI 316) | DIN 3016
Buy 1 for €4,90 each and save 20%
| | |
| --- | --- |
| Article number: | NOR-RSGU1-W5-20-10 |
| SKU: | 9417720010 |
2 year warranty

Delivery time: 1 week after order date
Information
Norma P-Clips RSGU 1 | 20 mm W5 (AISI 316) | DIN 3016


DIN 3016 Rubber-lined P-Clip (Form D). These rubber-lined connecting clamps, also known as "P-Clips" are composed of a zinc-plated mild steel band lined with EPDM rubber. This rubber lining allows for firm and safe clamping in the application zone and prevents potential damage due to vibration. The screw holes at either end of the band are reinforced with steel plates to ensure they clamp down firmly. P-Clips are particularly recommended for mounting pipes, electric cable ducting and hoses in a multitude of different applications.
* P-Clips can be supplied in bandwidths of up to 25 mm and in diameters up to 100 mm.

* Other models of DIN 3016 P-Clips are also available on request: Forms A,B,C,E and F and also without
   rubber.

* Other types of rubber lining are also available.



Product code:
09417720010 - 09417720012 - 09417720013 - 09417720014 - 09417720015 - 09417720016 - 09417720018 - 09417720019 - 09417720020 - 09417720022 - 09417720023 - 09417720024 - 09417720025 - 09417720028 - 09417720030 - 09417720032 - 09417720034 - 09417720035 - 09417720036 - 09417720038 - 09417720040
0941 7720 010 - 0941 7720 012 - 0941 7720 013 - 0941 7720 014 - 0941 7720 015 - 0941 7720 016 - 0941 7720 018 - 0941 7720 019 - 0941 7720 020 - 0941 7720 022 - 0941 7720 023 - 0941 7720 024 - 0941 7720 025 - 0941 7720 028 - 0941 7720 030 - 0941 7720 032 - 0941 7720 034 - 0941 7720 035 - 0941 7720 036 - 0941 7720 038 - 0941 7720 040
Specifications
| | |
| --- | --- |
| Bandwidth: | 20 mm |
| Rubber: | EPDM |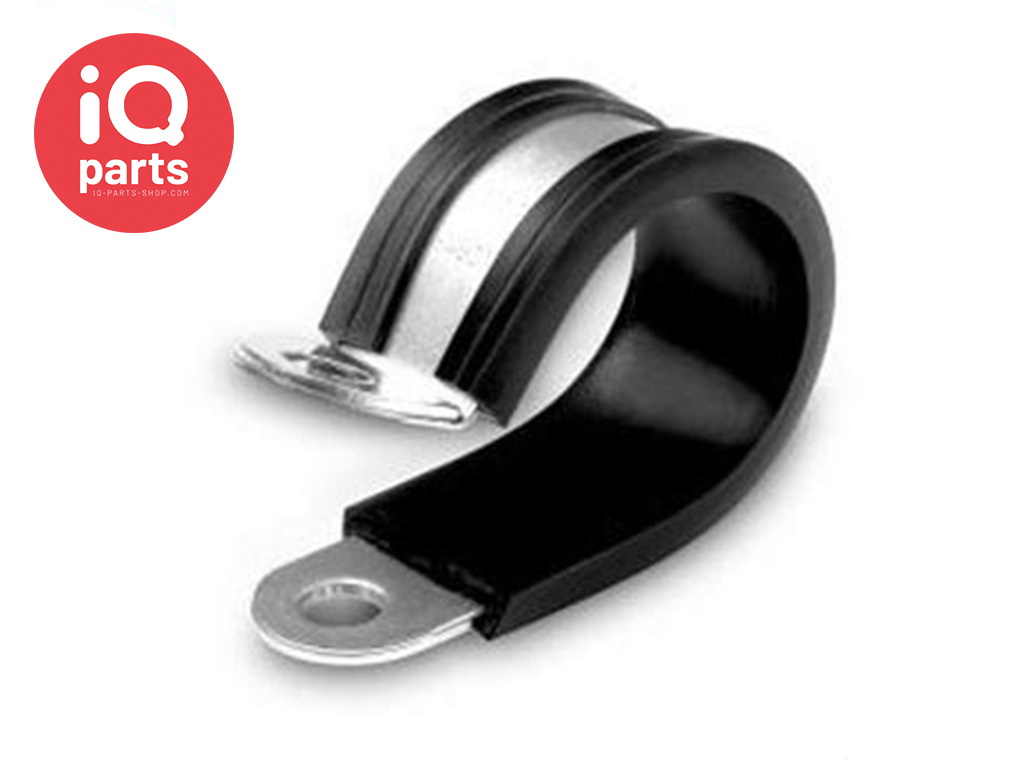 Reviews
No reviews found
Read or write a review