Mikalor 1-Ear Clamp W4 with Stainless Steel Inner-ring
Buy 2000 for €0,48 each and save 20%
| | |
| --- | --- |
| Article number: | MKL-1OB-W4-07.5-08.5 |
| EAN: | 8426241341177 |
| SKU: | 23012300 |
2 year warranty

Delivery time: Delivery in 1 to 2 days
Information
One Ear Clip with W4 (AISI 304) Stainless Steel Inner-ring
The use of one ear clips is an economical solution for many simple hose assemblies, as they can be used with air or other fluids.
The inner-ring means that the clamp fits snugly around the hose, while the beveled edges protect the hose from being pinched during fitting.
The use of one ear clips with inner-ring is recommended when working with delicate hoses.

* Special diameters available on request.



Product code:
23012300 - 23012319 - 23012327 - 23012335 - 23012343 - 23012351 - 23012360 - 23012378 - 23012386 - 23012394 - 23012407 - 23012415
EAN:
8426241341177 - 8426241341184 - 8426241341191 - 8426241341214 - 8426241341221 - 8426241341238 - 8426241341245 - 8426241341429 - 8426241341436 - 8426241341443 - 8426241341511 - 8426241341412
Bossard nr:
3511017 - 3511018 - 3511019 - 3511020 - 3511021 - 3511022 - 3511023 - 3511024 - 3511025 - 3511026 - 3511027 - 3511029 
Specifications
| | |
| --- | --- |
| Bolt: | -- |
| Bandwidth: | 7,8 - 9,8 mm (depending on ø) |
| Tightening torque (Maximum): | -- |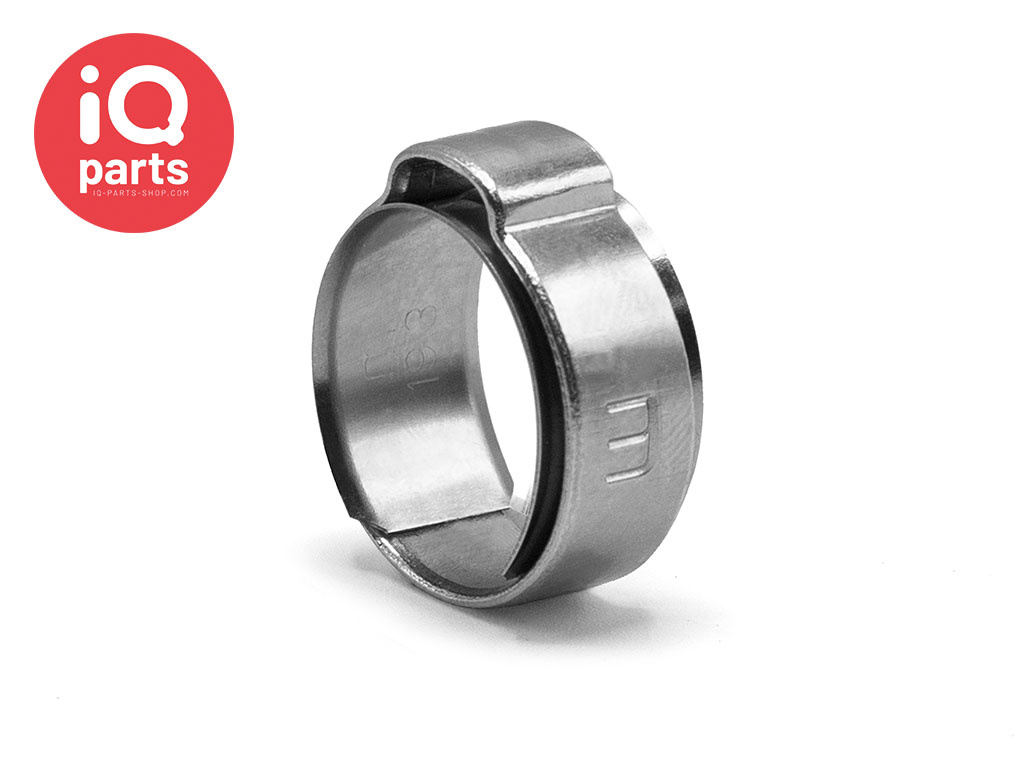 Reviews
No reviews found
Read or write a review