JCS Hi-Torque 16 mm hose clamp W4
| | |
| --- | --- |
| Article number: | JCS-HT-020-027 |
2 year warranty

Delivery time: 1 week after order date
Information
JCS Hi-Torque 16 mm hose clamp W4 (Stainless Steel AISI 304)
Available in both 304 and 316 stainless steel, Hi-Torque hose clamps are specifically designed for use with tough, wire reinforced hoses that require higher sealing pressures, and for when an extra margin of safety and reliability is required.
PERFORMS UNDER PRESSURE
Do not be fooled by their "straightforward" appearance, Hi-Torque heavy duty stainless steel worm drive hose clamps provide unrivalled hose sealing ability, quality and strength and regularly outperform their more "elaborately" designed rivals. Meaning Hi-Torque can be used in every application where an adjustable hose clamp is required. Hi-Torque hose clamps are quicker to fit, have no loose parts to lose in awkward places and take up less space and have a larger adjustment range that any other heavy duty clamp.
UNIQUE STRAIGHT LINE HOUSING
The Hi-Torque design has a unique 'straight line' housing, which ensures that every thread of the screw is fully engaged with the band. This special feature together with a high tensile band and hardened rolled thread screw means that Hi-Torque clamps have more than twice the strength of ordinary worm drive hose clips.

Specifications
| | |
| --- | --- |
| Bolt: | SW 8 mm |
| Bandwidth: | 16 mm |
| Tightening torque (Maximum): | 15 Nm |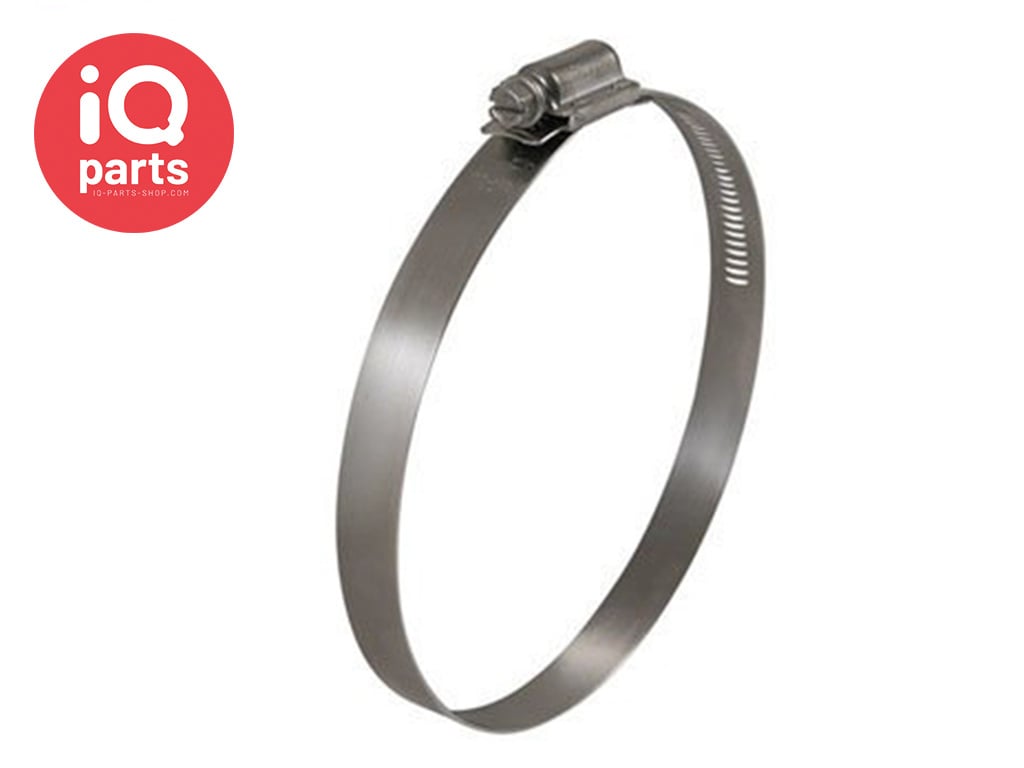 Zeer mooie robuuste RVS slangklem en zeer zwaar uitgevoerd met mooi band afwerking