Ideal Maxi W1 - 20 mm Hose Clamp
| | |
| --- | --- |
| Article number: | IDL-MAX-W1-060-080 |
2 year warranty

Delivery time: 1 week after order date
Information
Ideal Maxi W1 - 20 mm Hose Clamp




New!

 Screw choice with with a six sided head SW13 mm, or: Hex Screw SW6 mm!

Band dimensions;
Casing: Band thickness 1.50 mm
Selecting a 1.5-mm thick steel band gives you an IDEAL hose clamp with a secure connection of band and screw for transmitting high levels of force. In this way the best possible ultimate moments can be achieved with very little lost motion Combined with comparatively low friction and a worm-drive this gives rise to high clamping force.
 
Thread tapes: Band thickness 1.00 mm
Selecting a thickness of 1.00 mm allows the transmission of greater clamping force, which is derived from the particularly stable design of the engraved thread (which has been specially adapted to the special screw thread). At the same time, the materials selected ensure high elasticity and so are very well adapted to the shape of the external diameter of the hose.


Material quality:

All components made of bright zinc-plated steel. Low requirements as regards corrosion-resistance. Free of Chromium-VI.


Specifications
| | |
| --- | --- |
| Bolt: | SW 13 mm |
| Bandwidth: | 20 mm |
| Tightening torque (Maximum): | 18 Nm (Maximum) |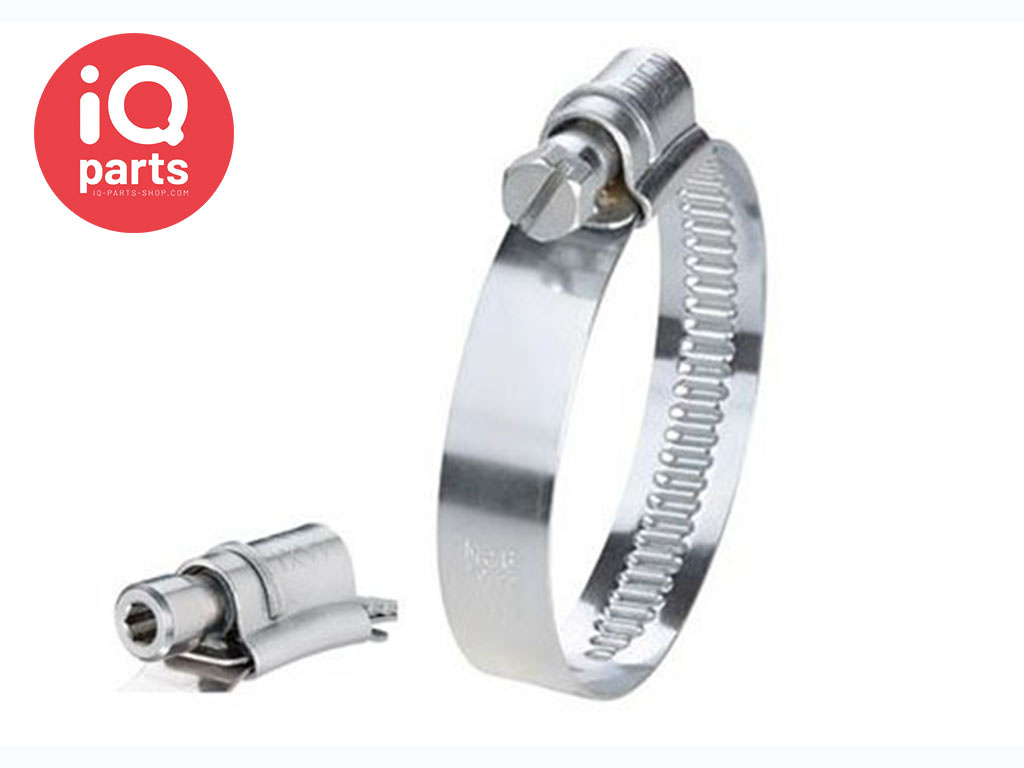 Zeer mooie robuuste wormschroefklem zoals ik nog nooit eerder heb gezien.