Oetiker 1-Ear Clips 153 - W4 (AISI304)
| | |
| --- | --- |
| Article number: | OTK-15300000 |
| SKU: | 15300000 |
2 year warranty

Delivery time: Orders before 14:00 same day shipment
Information
Oetiker 2-Ear Clamps Type 151 - W4 (AISI304)
The manufacturing process for Oetiker 1-Ear Clamps commences with the spiral roll-forming and welding of raw material into lengths of tube, a technique developed to obtain a robust, continuous welded ring.
Using tools designed or endorsed by Oetiker, the clamp is closed by drawing together the lower radii of the "ear". The maximum diameter reduction is proportional to the open "ear" width.
Advantage at a glance:
Compact one-piece clamp: for robust, secure connections, miniature sizes
Clamp ear: fast and simple installation, visible deformation provides evidence of proper closure
Deburred edges: reduced risk of damage to parts being clamped
Important:
Single tool stroke closure only, do not apply secondary crimping force.

Product code:
15300000 - 15300001 - 15300002 - 15300054 - 15300003 - 15300055 - 15300004 - 15300005 - 15300006 - 15300007 - 15300008 - 15300009 - 15300010 - 15300011 - 15300012 - 15300013 - 15300014 - 15300015 - 15300016 - 15300017 - 15300018 - 15300019 - 15300020 - 15300021 - 15300022 - 15300023 - 15300024 - 15300025 - 15300026 - 15300027 - 15300028 - 15300029 - 15300030 - 15300031 - 15300032 - 15300033 - 15300034 - 15300035 - 15300036 - 15300037 - 15300038 - 15300039 - 15300040 - 15300041 - 15300043 - 15300044 - 15300045
Specifications
| | |
| --- | --- |
| Bolt: | -- |
| Bandwidth: | 3,5 / 5 / 6 / 7 / 7,5 / 8 / 8,5 / 9 / 10 mm |
| Tightening torque (Maximum): | -- |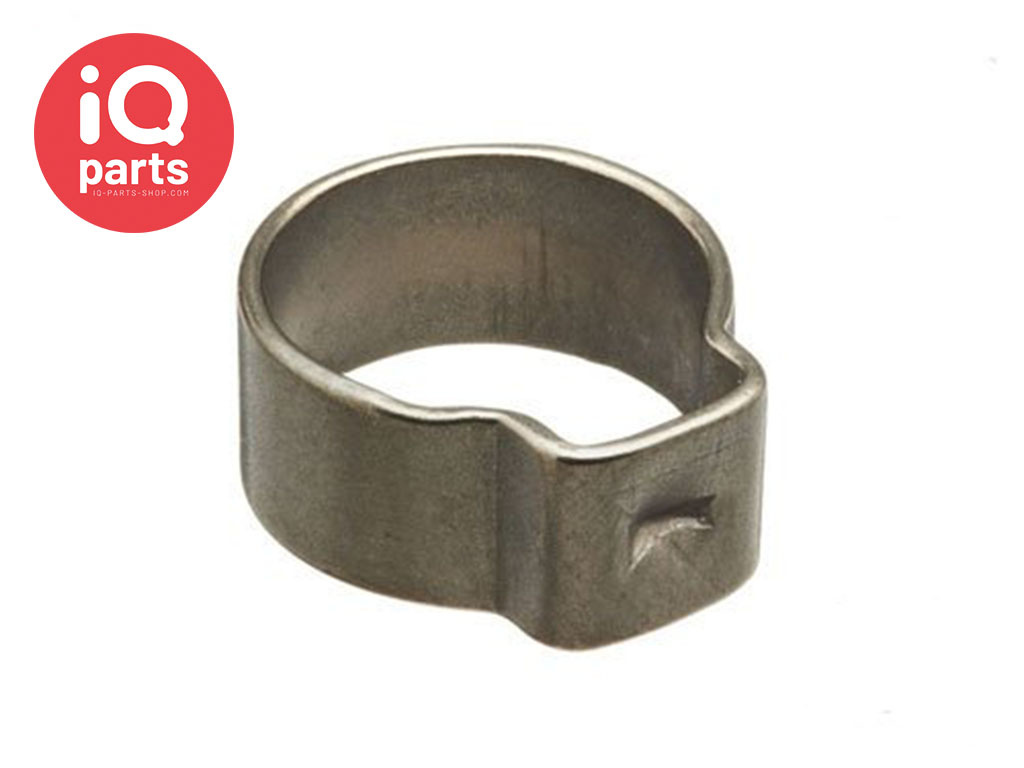 Frank van Zee
13 January 2016
Mooie klemmen, netjes binnen een week geleverd zoals bevestigd. Super Shop ;-)