Mikalor AML Heavy Duty DIN 3021 Spring-Band Clip W1
| | |
| --- | --- |
| Article number: | MKL-AML-HD-17/15 |
2 year warranty

Delivery time: Delivery in 1 to 2 days
Information
Mikalor AML Heavy Duty DIN 3021 Spring-Band Clip W1 - 15 mm width
This heavy-duty spring-band clamp is manufactured according to DIN 3021.It is especially recommended for applications where temperature can vary from -40ºC to +120ºC .
The design of this clamp means that it can maintain the same radial force despite these changes in temperature. It is fast and easy to mount and is also reusable.

* S= thickness before surface treatment.
Product code:
03031501 - 03031510 - 03031528 - 03031536 - 03031538 - 03031545 - 03031552 - 03031560 - 03031579 - 03031585 - 03031595 - 03031616 - 03031624 - 03031632 - 03031640 - 03031667 - 03031675 - 03031691 - 03031704 - 03031712 - 03031720 - 03031739 - 03031747 - 03031755
EAN: 
8426241421183 - 8426241421190 - 8426241421206 - 8426241421213 - 8426241441945 - 8426241442287 - 8426241421237 - 8426241421244 - 8426241421251 - 8426241421268 - 8426241421275 - 8426241421299 - 8426241421305 - 8426241421312 - 8426241421329 - 8426241421343 - 8426241421350 - 8426241421374 - 8426241421398 - 8426241421404 - 8426241421411 - 8426241421428 - 8426241421435 
Specifications
| | |
| --- | --- |
| Bolt: | -- |
| Bandwidth: | 15 mm |
| Tightening torque (Maximum): | -- |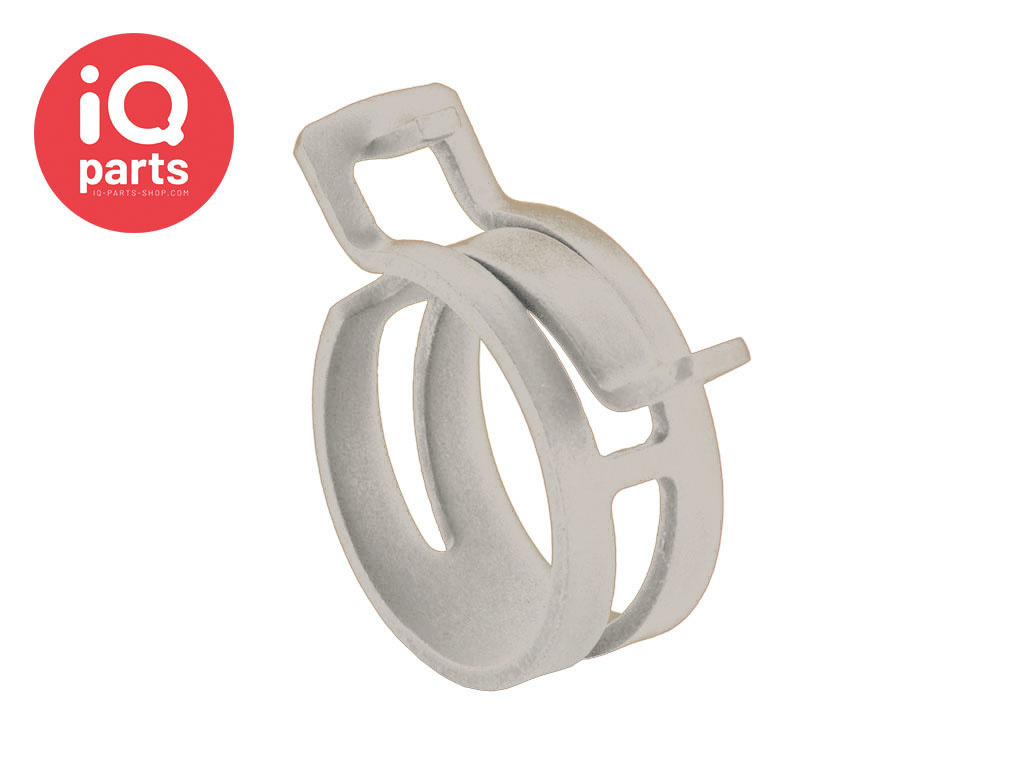 Reviews
No reviews found
Read or write a review